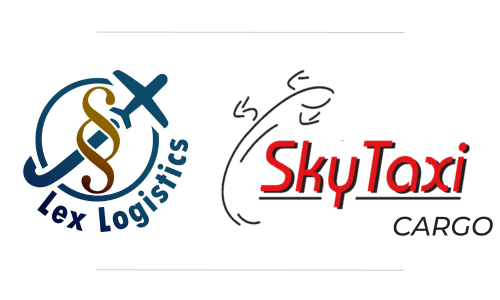 SkyTaxi and Lex Logistics join forces to enhance global air transport solutions
Wroclaw,  4 SEPT 2023 –SkyTaxi is pleased to announce the appointment of Lex Logistics as their new Global Sales Agent (GSA), which is aimed at strengthening the cargo airline's worldwide market presence. The collaboration marks a significant step forward in expanding SkyTaxi's reach on an international scale.  
SkyTaxi, A Polish based operator of 3 Boeing 767 freighters, has joined hands with Lex Logistics, a team of specialised aircraft charter professionals with historic experience in the air cargo industry. The cooperation between the two, is set to create a powerful synergy that combines Sky Taxi's freighters and ambitious fleet growth plans, together with Lex Logistics' charter market knowledge and insight.
This partnership will provide global businesses enhanced access to a comprehensive portfolio of logistic solutions - from time-sensitive deliveries, to complex cargo requirements.
"We are excited to embark on this strategic collaboration with Lex Logistics", said Greg Rybczyński, CEO of SkyTaxi. "This partnership represents a fusion of strengths – our advanced cargo capabilities, and their expertise in charter services. Together, we will provide businesses with logistics solutions that prioritise the customer experience and service competitiveness."
As a result of this new relationship between Sky Taxi and Lex Logistics, customers will receive an value-added service offering, with solutions tailored to their unique needs - whether it's delivering critical medical supplies, high-value cargo, or time-critical shipments.
SkyTaxi is a Polish air carrier known for its commitment to delivering goods safely and efficiently to worldwide destinations. With a reputation for excellence, SkyTaxi continues to provide innovative solutions for the air cargo industry. 
Lex Logistics is a specialized charter broker, which delivers tailored charter solutions that meet the unique requirements of its clients. With a focus on service quality and customer satisfaction, Lex Logistics has earned its place as a trusted partner in air cargo transportation.